Dear colleagues in dry eye and ocular surface disease,
Welcome to the newly formed European Dry Eye Society. Why a new society? Several international societies bringing together worldwide dry eye specialists already exist, and most European specialists already participate actively in these societies, congresses and/or steering committees. With a group of European experts, we have published several consensus papers and literature reviews which are easily accessed on PubMed. But it would seem beneficial to us to organize a more structured task force on a European level, to continue expanding our knowledge in the wide area of dry eye. There is already an Asian Dry Eye Society which investigates and provides support for the specific nuances of this complex disease in Asian populations. It therefore makes sense for us to attempt to organize our knowledge on the uniquely European front.
Since the first and second iterations of the Dry Eye WorkShop II, considerable information has been elaborated on the pathophysiology of dry eye, and this knowledge can be a stimulus for the development of future treatments. Sharing such cutting-edge scientific knowledge and practical skills with other European experts, as well as anyone interested in dry eye disease, is important to us. We hope to fill the gap between basic science research in the ivory towers and the practitioners in the trenches, attending to the needs of real people in disabling pain with very poor quality of life.
This will be the mission of our website, which will be supplemented with a newsletter, images and clinical cases, open to all of you to submit your difficult cases, present interesting images of rare conditions, or share practical tips. We also plan to develop an education program through webinars all along the year. In addition, through a new European Dry Eye Congress, we plan to assemble not only face-to-face, but virtually as well, to allow those unable to travel easily or safely to learn from the most skilled experts. We have slated the first congress for 2021. Covid-19 might still change the details of our plans, but we do hope to welcome you in enthusiastic numbers either to Paris or to a virtual meeting, to inaugurate our brand new Society, which we hope to develop into a stimulating think tank and extensive resource.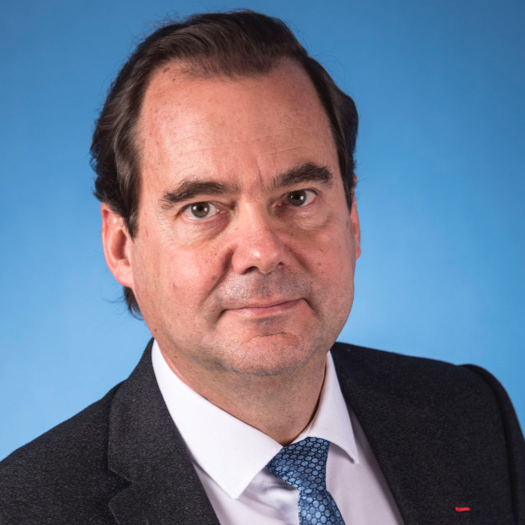 Pr Christophe Baudouin
President of the European Dry Eye Society